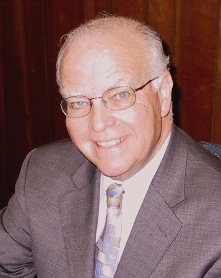 William "Bill" Phelan
When I opened my practice in the late 1970's, I considered my most important assets to be my clients, my integrity, and my knowledge. Today, our clients remain at the heart of the business and I remain committed to using my experience in the insurance and financial services industry to guide each individual client through a complex maze of insurance and financial products. I realize the decisions made today will affect not only my client's future, but potentially the future of their family for generations to come.
In order to accommodate the development of individual financial and estate strategies, our office is licensed to broker life, health, disability, partnership qualified long-term care, as well as property & casualty insurances.
As long-term care insurance specialists, we represent every company doing business in the states in which we are licensed. It's hard to believe, but the estimated risk for needing Long Term Care continues to climb with each passing year. Now, the Federal government estimates that each individual has a 70% chance of needing Long Term Care in their lifetime. Recent studies reveal that if you are 60 years old you have more than a 60% chance of needing long term care. If you are over 65 years old, your chances of needing care goes up to 70%.
The list below highlights some of the products, approaches which have become our specialties.
Directors and Officers Liability
Individual Life Insurance
LTC Long-Term Care Insurance
401(k), Profit-sharing Plans
Third Party Administration
Business Continuation Planning
Homeowners Insurance
Individual Health Insurance
We are located in Madison, New Jersey and we service clients in Morristown, Chatham and the surrrounding areas. Many of our clients are located throughout Northern New Jersey.
Please call or email us to arrange an appointment to discuss your personal needs, as well as the future needs of your family.